BTS
'
Jimin
looked out for his fan.
During BTS' Chicago concert on October 3, a fan in the standing area fainted. Jimin, who witnessed the scene from the stage, walked near the fan and put his mic down for a moment.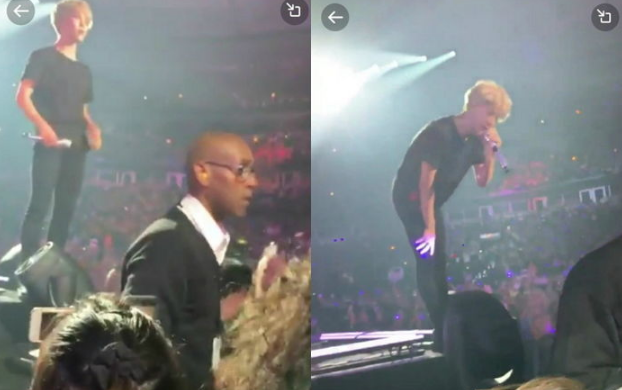 Jimin made sure the fan was properly carried out of the area and double checked with the security with an 'OK' sign with his hand.
Netizens touched by Jimin's caring act, commented, "What an angel TT", "He really cares about his fans", "He's so sweet."