BoA
shared about the intricate choreography in "
Woman
."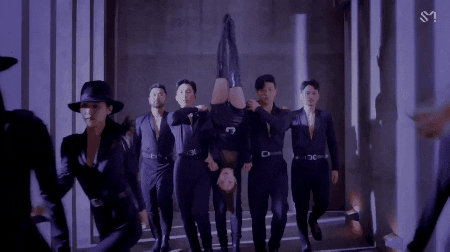 [SEEALSO]https://www.allkpop.com/article/2018/10/netizens-are-in-awe-over-boas-upside-down-walk-choreography-in-woman[/SEEALSO]
On the October 30 airing of SBS Power FM's 'Park So Hyun's Love Game,' BoA shared her initial reaction to the tough dance. She said, "At first, I thought, 'They want me to do that?' I was amazed at the choreographer. I wondered where did they get such an idea. It was challenging at first. I've never even done a handstand in my life."
She continued, "After trying it several times and filming the MV, I just go up as if it's nothing when I hear, 'BoA-ssi, time for the intro.'"
DJ Park So Hyun commented, "Not only do you have to do the dance, but you also have to sing after getting down (from that position)."


BoA replied, "I'm really grateful because the staff allows me to record that part in separate, or else the pressure gets too high. It feels like my eyes will pop out if someone hits me on the head when I get to my feet. It makes me very dizzy."