Fans have been arrested for illegal entrance to an airport.
According to Thai media outlets on September 18, two Thai women and airport employees are under police investigation for illegally trespassing into a prohibited section of the Suvarnabhumi Airport.
The two women have obtained Lee Jong Suk's flight information in order to see the star during his arrival on September 14. It's revealed airport employees helped them enter the prohibited section without taking the proper screening procedures.
The two fans did end up meeting Lee Jong Suk and even exchanged handshakes. Their crime could've been kept hidden, however, it reached the police after one of the fans posted photos from the airport on social media. The fan even clearly explained they've entered the prohibited section without screening.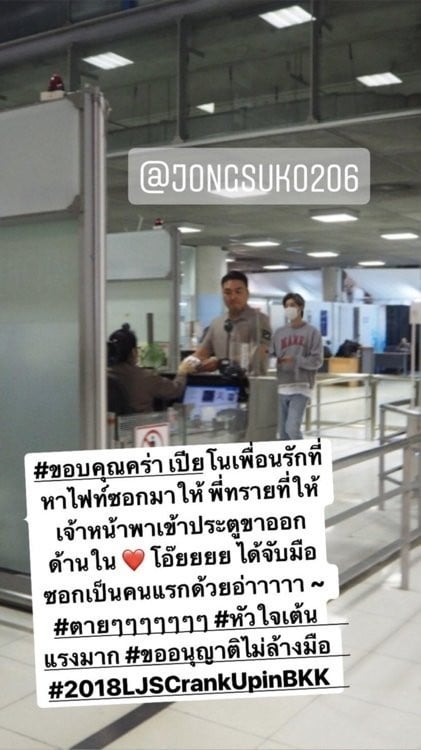 The post quickly spread online and reached the airport affiliates, then ultimately, the police. The two Thai fans and airport employees are currently under investigation.
The police stated, "You can receive a sentence of 5 years max for illegal trespassing into the airport," and added, "We're taking the issue very seriously."