Makeup artist
Park Tae Yoon
apologized for his comment on
Kim Do Yeon
's face.
Recently, Park Tae Yoon posted on his Instagram a photo of
Weki Meki
member Kim Do Yeon's face after doing her makeup. Under the photo, the makeup artist wrote: "
This one...so pretty. Every corner of her facial structure without a trace of injected fillers (cosmetic surgery) and a rugged nose proving its raw (natural) state... After sharply arching her brows, her beauty is even more defined.
"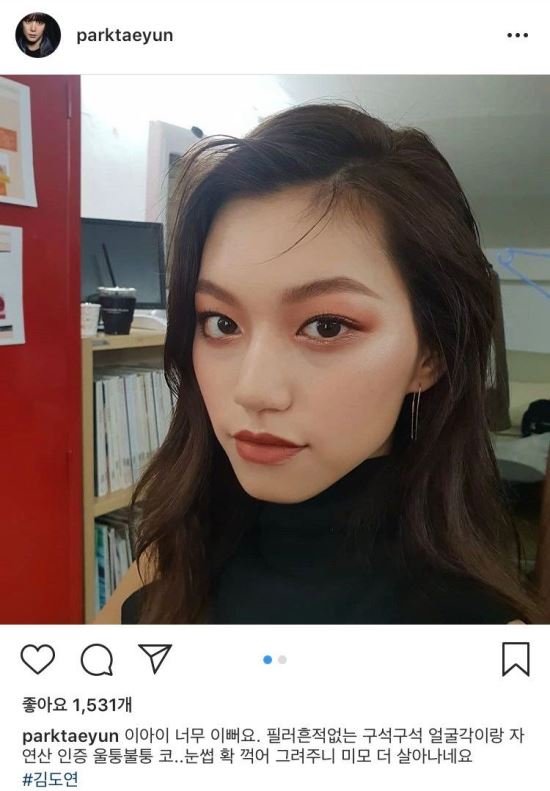 Upon seeing the post, some netizens criticized Park Tae Yoon for his poor choice of words, saying that critiquing someone's facial features would be regarded as "inappropriate". Furthermore, some emphasized that one should never use the term "raw" to describe physical traits, as it may lead to human objectification. However, there were also other netizens who did not view the comment as a serious matter; according to them, his expression was "merely a compliment", that Kim Do Yeon herself would not have gotten offended by it most likely.
Regardless, when he realized that his comment had become an issue, Park Tae Yoon immediately removed the post and uploaded an apology note. With a blank photo, he wrote: "Hello, this is Park Tae Yoon. I read every one of your comments/replies. As a makeup artist who observes every element on a face with detail, I did not realize that complimenting someone for being so beautiful could be an unpleasant remark. I am really sorry for the inappropriate descriptions. I will be more careful in the future, as I am better-informed now."
Park Tae Yoon is a well-known television figure, appearing in several beauty programs including 'Get It Beauty', 'Lipstick Prince', and 'Style Show Feel'.
What do you think of this issue?