Fans discussed the possible scenario of
Kang Daniel
going solo after
Wanna One
.
As of yet, Wanna One's contract has been scheduled for termination by the end of 2018 without any promises of renewal. With this in mind, fans have begun to plan out their own future scenarios, in particularly with Kang Daniel.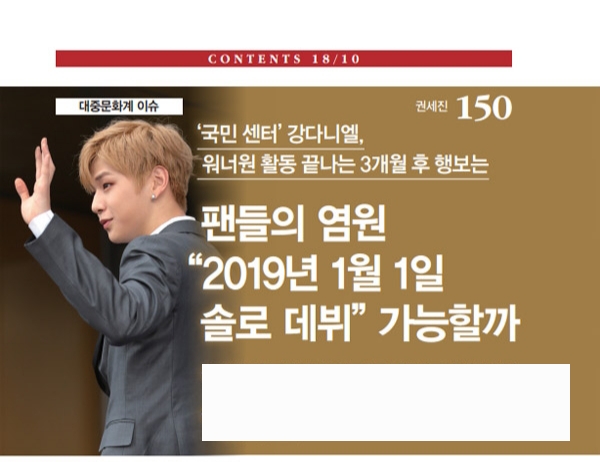 Recently on 'Daily Chosun Newsroom', a reporter covered an extensive story about a group of Kang Daniel's fans wishing for a solo career from the idol next year. "Starting from January 1st of 2019, Kang Daniel would ideally take steps to make a solo debut" -- fans expressed, according to the article. Especially since IOI's post-disbandment careers have taken the girls into different routes, having that group as an example appeared to have made fans even more anxious about the future. 
Fans from the article also mentioned the issue of Jeon So Mi, the rather "unexpected scenario" which has unfolded, and the fluctuation of brand values that one cannot foresee prior to the actual disbandment. Given such thoughts, many fans of Kang Daniel have expressed that "going solo immediately" might be the best possible way for him to maintain his position.
As a solo CF model, Kang Daniel had already been widely recognized, which reinforced the idea of a solo artist among fans. In addition, a netizen shared a post-it in which the idol himself answered during a fansign: "Q: What kind of music do you want to do in the future?" A: A solo (artist) who does everything (multi-play) alone." 
Furthermore, the question of the contract renewal of all individual agencies also stirred up conversation surrounding Kang Daniel's current agency MMO Entertainment. After witnessing the departure of other idol trainees in the company, certain fans believed that his post-disbandment success as a solo might be better off elsewhere.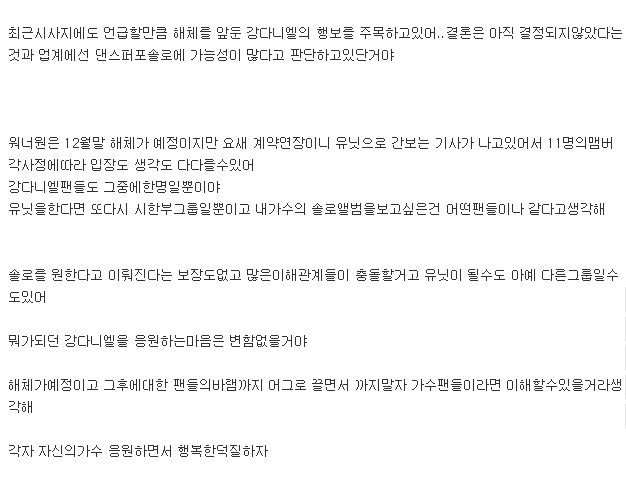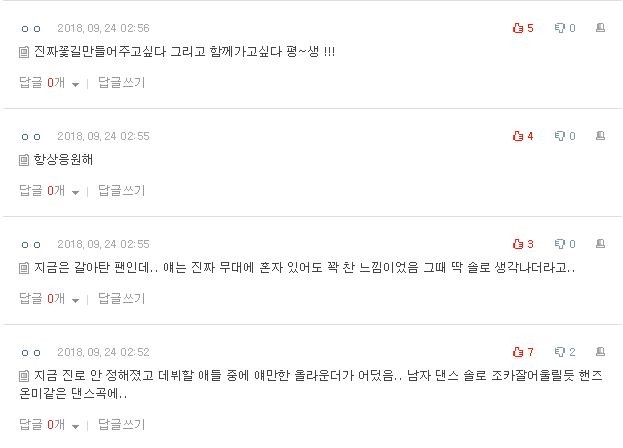 What do you imagine for all of the Wanna One members in 2019? Would you like to see anybodyas a solo?