Shannon
denies writing the comment about
MBK Entertainment
founder
Kim Kwang Soo
.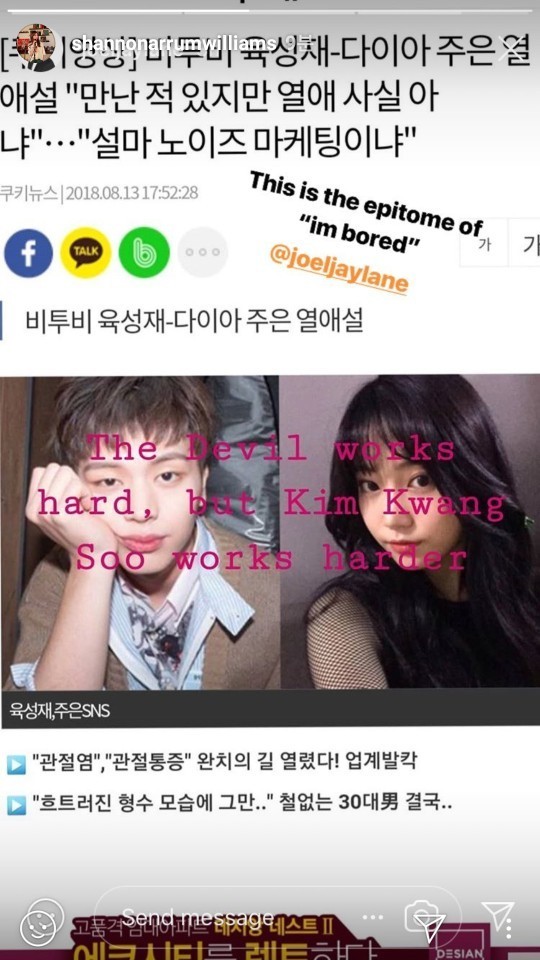 However, Shannon claims her Instagram story has been photoshopped and she did not actually make the controversial comment. Shannon explained,
"I did not write that. I screen shot another Instagram story post and put the epitome of 'im bored' quote next to it."
The idol emphasized she did not write the comment about
Kim Kwang Soo
.
Meanwhile, the allegedly photoshopped post by Shannon is continuing to spread across various online communities.