Netizens on
Nate Pann
have debated which of the Big 3 girl groups:
TWICE
,
Black Pink
, and
Red Velvet
has the best official light stick!
A Nate Pann Netizen uploaded three pictures of the respective light sticks and asked the community which light stick they think looks the best. Here are the images that were uploaded:
TWICE's light stick takes on the appearance of a cute candy bong!
Black Pink's light stick looks like a bad-ass hammer!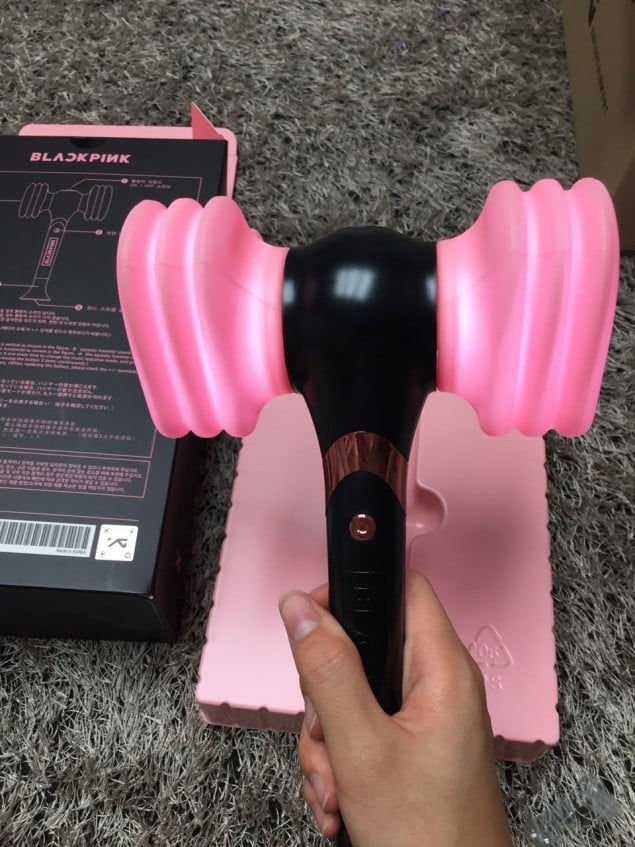 Red Velvet's light stick finds inspiration from the popular Korean food, "Kimchi Dumpling"
Netizens had mixed reactions for each light stick:
For TWICE, a Netizen wrote,
"TWICE's light stick is really pretty and seems a lot of time was dedicated to making it."

For Black Pink, a Netizen wrote, "At first I was a little disappointed and embarrassed by Black Pink's light stick, but as time went on, I noticed how unique it was and how well it matched with the group. But TWICE's light stick matches their image so well and I kind of want it too... LOL"

Red Velvet's light stick seemed to receive some backlash from Netizens, so a Reveluv decided to protect the light stick, writing, "What... What's so wrong about our Kimchi Dumpling..!!"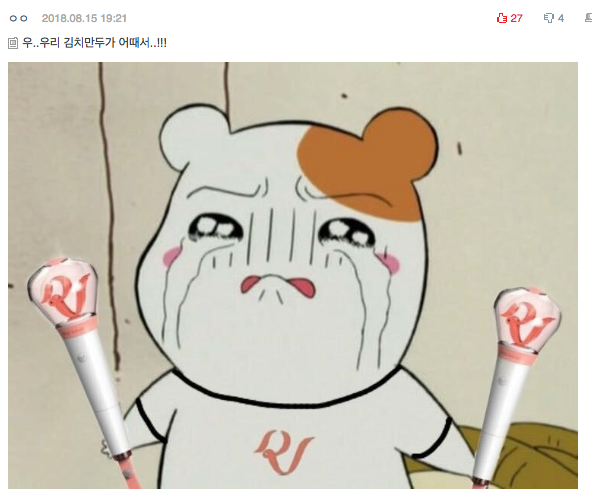 Which of the 3 lightsticks do you like the best?