Cartoonist/writer
Joo Ho Min
 shared the story behind the cast of '
Along With The Gods
'.
On the August 15 airing of MBC's 'Radio Star', Joo Ho Min revealed he originally wanted a different actor to play the character of Kim Ja Hong in the film version of his webtoon. 
He stated,
"To be honest, the actor I had in mind was not Cha Tae Hyun but Jung Suk Yong." 

Jung Suk Young: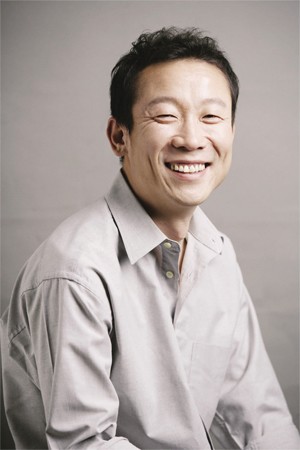 Joo Ho Min continued, "But I was really happy when we got Cha Tae Hyun for the role. I had an imaginary cast in my mind and then we started filming 5-6 years later. At first, I thought Cha Tae Hyun was too young for the role because Ja Hong is a character in his 40's but I knew he could well portray Ja Hong."
He added, "Cha Tae Hyun's face is like a blank page. He has a handsome face but he doesn't stand out when he's with other actors. I loved how he has a face that can be colored with anything."