Sleepy
apologized for calling himself
Jung Hae In
's look-alike.
On the June 19 airing of SBS Power FM's 'Cultwo Show', Park Joon Hyung joined as the special DJ while Sleepy appeared as the guest.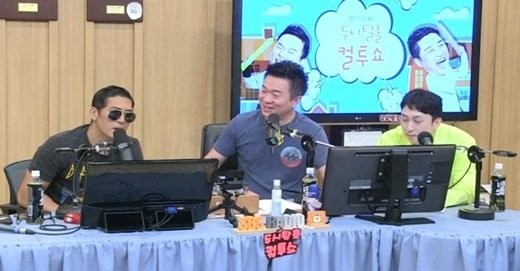 One listener sent in a question for Sleepy, asking, "I heard you are a downgraded version of Park Seo Joon and Jung Hae In. Who's who?" Hearing this, DJ Kim Tae Gyun commented, "I heard your hair is Jung Hae In style."
Sleepy explained, "DinDin said himself that he looks like Park Seo Joon. I posted a photo after doing Jung Hae In's hairstyle and immediately lost 400 followers. I lost over 1,000 followers after posting a photo with Din Din."
He continued, "I officially apologize. Followers, please come back."