Girls' Generation
's
Yuri
explained why she didn't have solo fan meetings. 
On June 15, Yuri went live on Naver's V app for 'Yuri x Happy Bean Good Action Project'. During the live broadcast, fans asked Yuri why she isn't holding solo fan meetings. 
Yuri answered, "YoonA has one, Sooyoung also has one. I think Seohyun also had one too, and Taeyeon has concerts. I think many are waiting for my fan meeting but they said I can't just have it anytime... Because not many fans might show up and that might look bad. That's what my manager oppa said."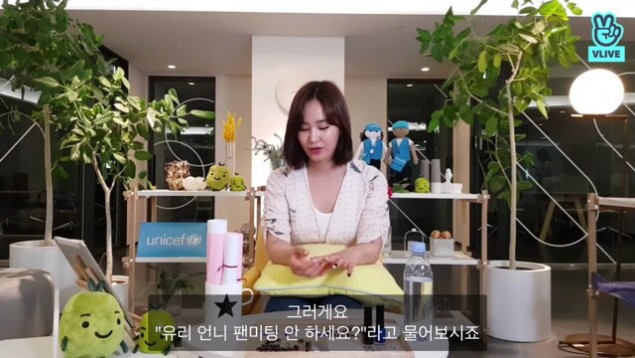 She added, "So I couldn't just say I wanted to do it. But I know there are many fans waiting for me. I don't know if my manager oppa knows that but I believe he will realize that sometime.