YouTuber
Yang Ye Won
responded to the recent
KakaoTalk
chat revelation.

[SEEALSO]https://www.allkpop.com/article/2018/05/youtuber-yang-ye-won-under-fire-as-past-kakaotalk-chat-comes-to-light-in-regards-to-the-sexual-harassment-controversy[/SEEALSO]
To recap, the YouTuber initially stated that she was forced into 5 filming sessions as a result of being threatened by the individual in question. However, the backed-up conversation revealed that it was not only 5 times but 13 times in which the session took place, with Yang Ye Won herself contacting the accused individual first to book additional sessions.
Since then, netizens have been criticizing both Yang Ye Won and celebrities who showed public support.
Now, on May 26, 'SBS News' revealed a phone interview they had with Yang Ye Won following the recent new information. The YouTuber said, "Do you think I would be crazy to give them permission, to touch my body? I never told them to lay a hand on my body. I also never agreed to wear such an attire. They said, 'I have your photos, think wisely.' It sounded like nothing but a blackmail and so I had a big thought that I should not test their temper."
When asked why she contacted the studio/individual(s) first to book multiple sessions, Yang Ye Won responded, "At the time, it was very difficult financially. I gave up on myself because I had already been filmed/photographed shamefully. My life was ruined already, it was over, I gave up." Finally, she finished by responding to the recent public opinions, "It's hard to endure all the talk that's been going around even though even though they don't know [the whole story]. Everything will be revealed in court."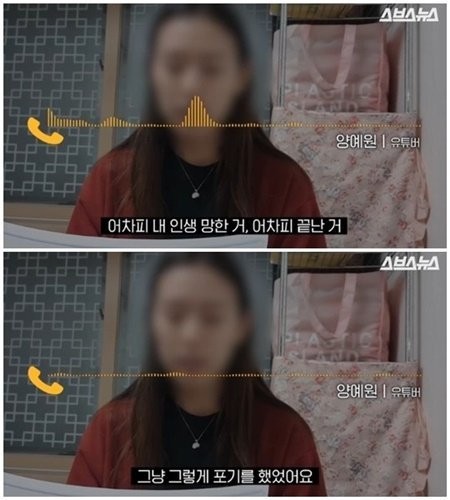 Seeing and hearing this, netizens commented, "Your story doesn't add up...you said that you were just hoping to get out alive, not to be detained, and barely got out while bawling your eyes out but you returned because of a little bit of money? Does that make sense? Friend, you have to be smart/intelligent even when you try to make up lies", "She's seriously a scary woman...", "Everything will be revealed in court. The decision is made by netizens but rather the judge does that. So stop talking nonsense", "Why don't you just say it's not your KakaoTalk? -.-", and more.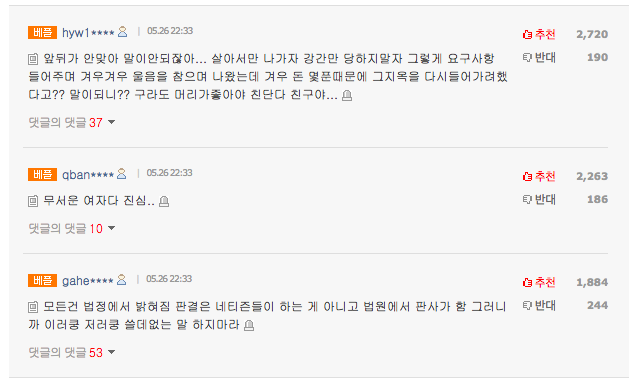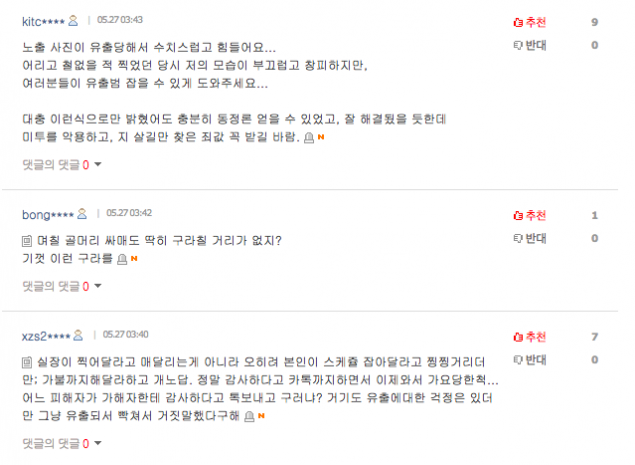 Stay tuned for more updates.