Sulli
has gone viral in China for her stunning beauty.
On May 31, the phrase - 'Sulli unedited photos' - made it onto Weibo's top real-time search list. At one time it even reached up to #2 on the popular Chinese social media site.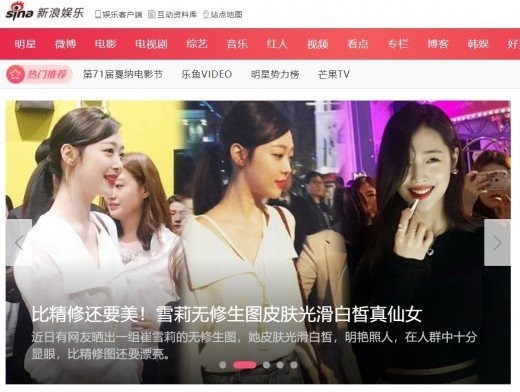 The viral photos are a collection of Sulli's untouched images from various events. Chinese netizens are praising her gorgeous features and flawless skin. 
The posts on Sulli also made it onto the main page of Chinese media outlets. 
Korean netizens are also agreeing, commenting, "You gotta admit. She is pretty", "You can't criticize her beauty", "She is really gorgeous."