CL
 cleverly clapped back at a hater.
On Thursday, April 5 KST, CL shared multiple throwback pics on her Instagram story for #TBT (Throwback Thursday). A hater left much negativity about the past photos with a comment on CL's latest post. 
The hater commented, "Just stop! throwback pic? who? it's not you, just find a mirror and look at you! you are 78kg fat bitch and big liar ew!"
To this, CL actually replied, "Just looking in the mirror right now and not gonna lie ! I am LOVING what i see!!"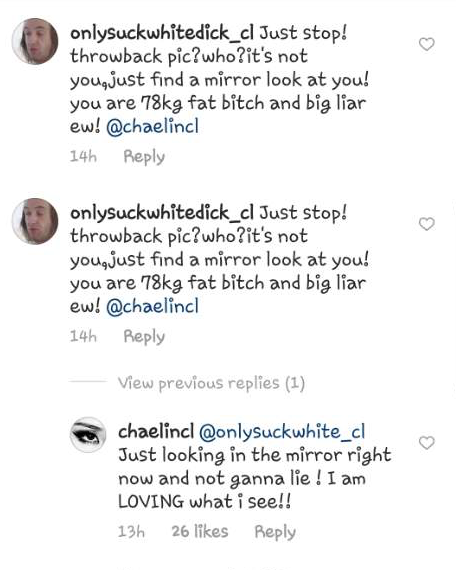 Yes, CL. The baddest female indeed. 
tip: Ff