EXO
's
Suho
 has come under fire for his insensitive remarks against patients suffering from mental illnesses.
During Sehun's Instagram Live session on the 17th, Sehun asked Suho to come make faces for the filter. Suho made a few joking attempts and then said, "It's weird. People will think I'm a mentally ill patient."
(At 3:33 below)
Both fans and non-fans are disappointed and angry with his comments that are discriminatory toward those who are mentally ill.
Some of the tweets read: "It's true that's Suho's mental illness comment is discriminatory and deserves criticism, but why is that a reason for EXO to fail?", "EXO's leader Suho said on Sehun's Instagram Live: 'I'm like a mentally ill patient'... He's made such a discriminatory comment", "Joonmyeon, what's with your mental illness comment... I'm a fan but I think this time it's serious", "Why is everything so quiet even though Suho said something amazingly degrading on Sehun's Instagram live. This is clearly discriminating against those who are mentally ill and disregarding their rights. Think before you say things. I'm embarrassed for you", and much more. The hashtag '#??_??_????_???' ('EXO_Suho_Apologize_For_Your_Discriminatory_Comment') was also trended.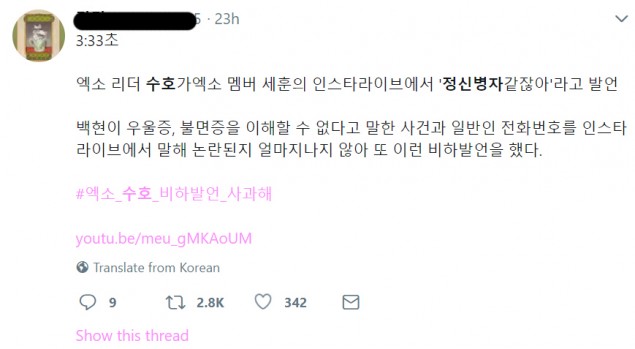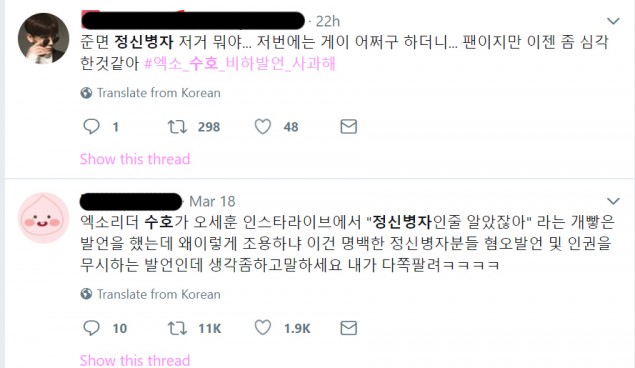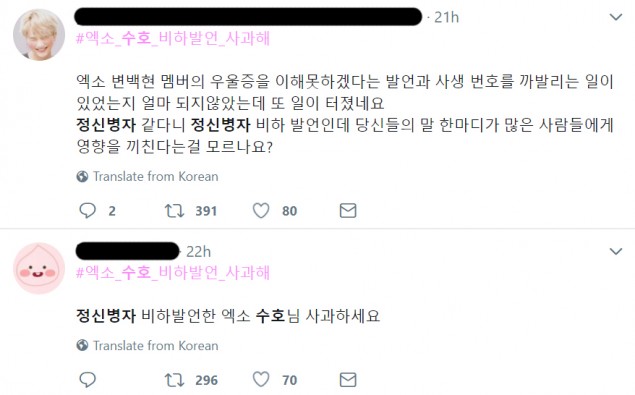 Similar comments were also on YouTube, where viewers wrote, "Wow fans find it cute even if they make comments about the mentally ill..", "He's talking about the mentally ill... That's amazing, wow", "This group never has a quiet day", "Wow did he really say 'mentally ill patient'...? That's too much", "Suho, I'm so disappointed. How can you say things like that without any remorse..", and more.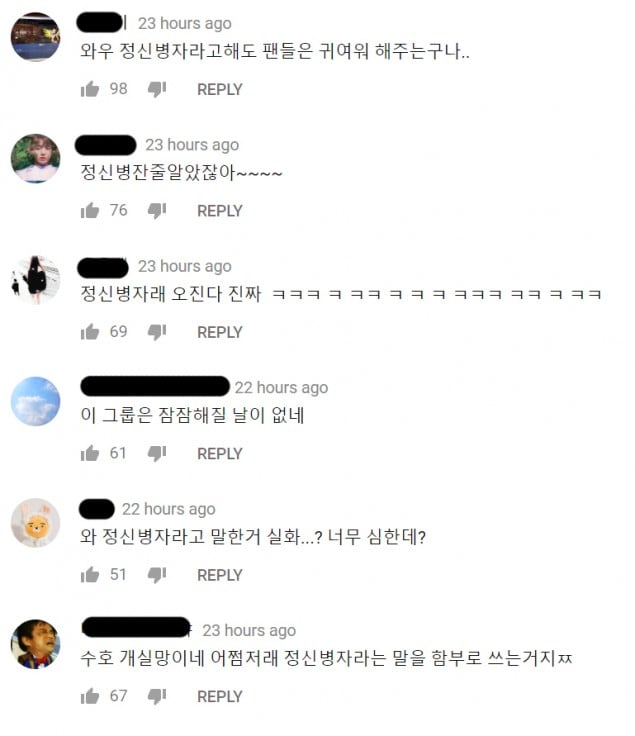 What do you think about what happened?