CNBLUE
's
Yonghwa
enlisted in a very quiet manner as announced.
On March 5, Yonghwa enlisted in the 15th Infantry Division, located in Kangwon-do Hwacheon-goon, also nicknamed the 'Victory Division'. 
Despite the freezing temperatures, many fans showed at the training center to give Yonghwa a farewell. Usually, celebrities make a short appearance before entering the training center to wave goodbye to their fans one last time. However, Yonghwa rushed into the facility.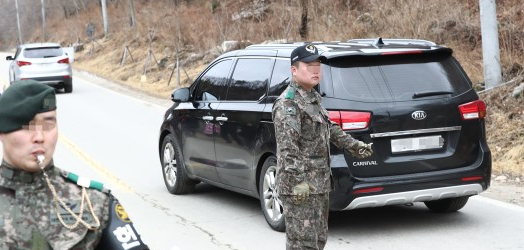 Meanwhile, FNC Entertainment thanked fans for showing up and giving support for the idol. Yonghwa has also given a goodbye message via Instagram on the 4th. He'll be getting discharged in 2019.