Despite the fact that
Wanna One
won a total of 4 awards at the '
7th GAON Chart Kpop Awards
',
Kang Daniel
couldn't help but keep silent throughout the joyous occasion.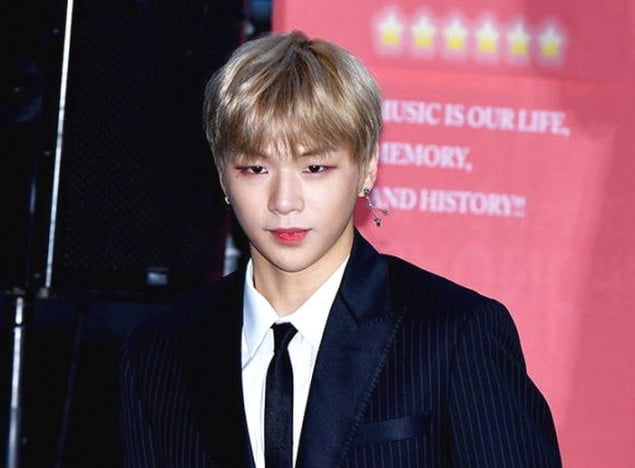 On the evening of February 14, Wanna One attended the '7th GAON Chart Kpop Awards' inside Seoul Jamsil Stadium.
Apart from his fellow members, Kang Daniel looked rather reserved and was unable to smile.
Many speculated that this was due to the recent dating controversy involving rapper Yook Ji Dam.
Scoring a total of 4 awards, including 'Album of the Year', 'Song of the Year', 'New Artist of the Year', and 'Mobile Vote Popularity Award', the 11 members were given sufficient amount of time to give their acceptance speeches.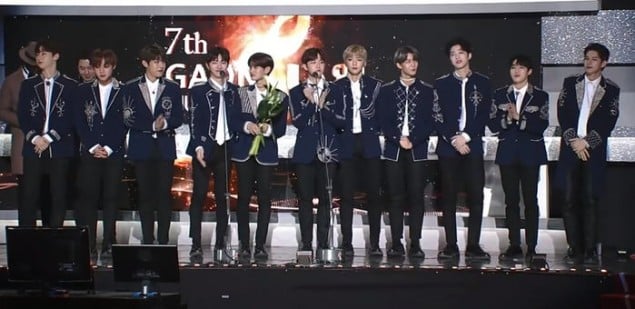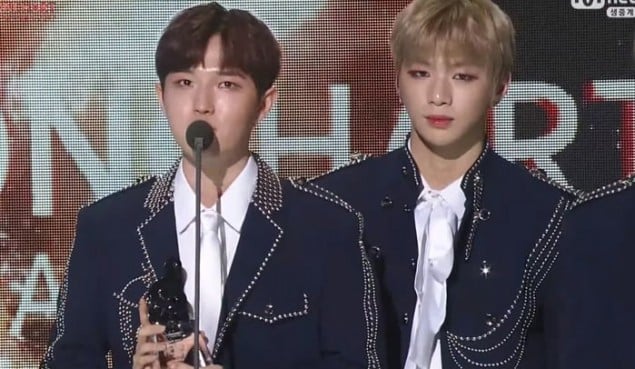 However, fans spotted Kang Daniel just watching quietly from afar as his teammates happily expressed their thoughts and emotions on stage.  He ended up not speaking into the mic.  
It seemed as if he was worried about hurting Wannables feelings even more in light of the dating issue.  Fans were deeply saddened upon witnessing the idol singer's sullen face, in contrary to his bright personality and the fact that he is the most popular member of Wanna One.