Actor
Jang Hyun Sung
gave an update on his son
Jang Jun Woo
.
On the February 22 airing of KBS 2TV's 'Happy Together 3', Jang Hyun Sung joined as the guest and revealed a recent photo of Jun Woo, who's now 16-years-old. Seeing his handsome visuals, guests and MCs asked, "He should become a celebrity. Does he want to try acting at all?"
Jang Hyun Sung replied, "Not that he wants to pursue acting but he is curious about the job of an actor. He has a great interest in it but one day he says he wants to become a writer and another day he says he wants to become a firefighter."
He added, "My father was against me (when I said I wanted to act). But you can't stop one from pursuing their dreams, especially in this field."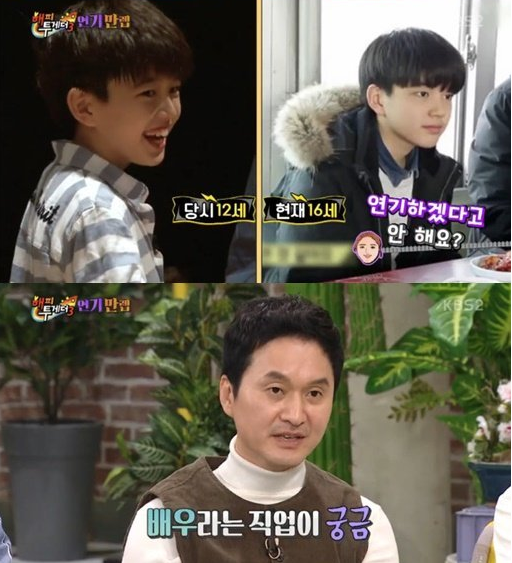 Back in 2013, Jun Woo and his younger brother Jun Seo appeared on 'Superman Is Back' and gained much love for their adorableness. The older brother Jun Woo also attracted many viewers with his handsome visuals and cuteness towards Choo Sarang. 
Maybe we will get to see Jun Woo on TV again in the future!