A fan decided not to attend his family memorial service for
Seohyun
.
On January 17, Seohyun and actor Ji Hyun Woo guested on JTBC's 'Give Me a Meal'. 
A man welcomed the crew at the first house they visited. Seohyun kindly introduced herself and explained they're trying to get a meal for the show.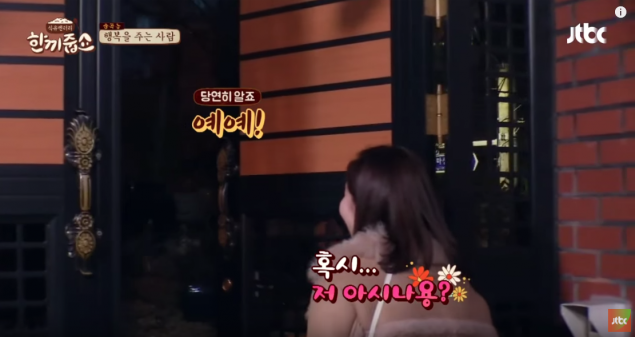 However, the man revealed he's the only one at the house and the rest of his family members have left early to prepare for an ancestral ceremony (a custom of ceremonies to honor the deceased). He also shared his plans to leave soon for the service. 
Hearing this, Kang Ho Dong and Lee Kyung Kyu explained it's against the rule to force someone to change plans and commented, "Oh he needs to go the service then", "Don't be so forceful, Seohyun.." But Seohyun did not give up and asked, "When do you have to leave?"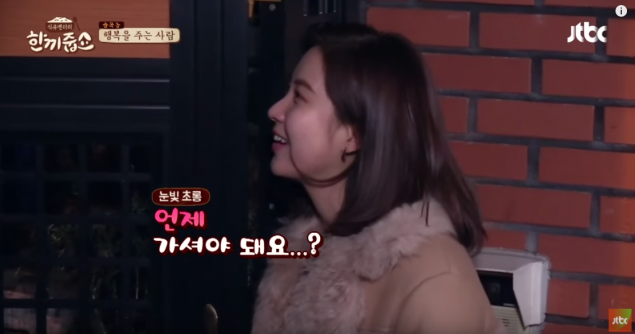 The man couldn't reject Seohyun and ended up replying, "I don't think I have to go anymore", and said, "Memorial service will come back but Seohyun will not."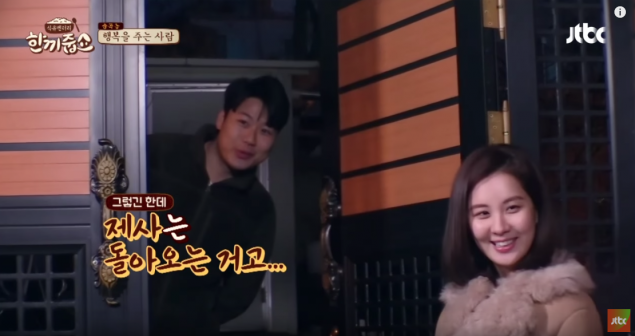 Ultimately, the crew couldn't have a meal with the man due to the show's rules but Seohyun happily left the house, and said, "A good start, though."