BTS is back with an MV trailer for a new track called 'Serendipity' as the beginning to their promotions for their upcoming album, Love Yourself: Her.
After 24 hours since its release, the video has garnered more than 7 million views and 1 million likes. Many K-pop artists can't do that for their full music video let alone a comeback trailer.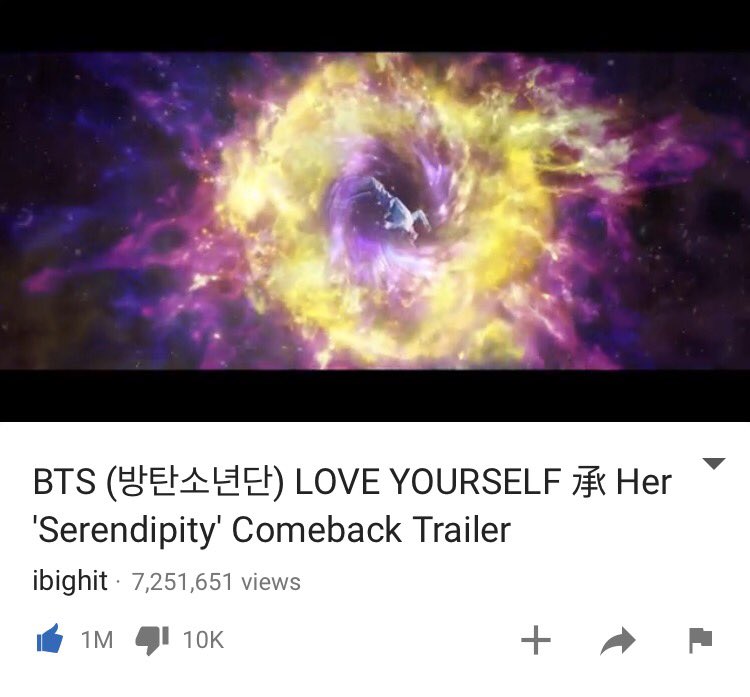 @BTS_Billboard

The video features only Jimin on vocals and visuals, a first for both him and the group.
A stark contrast from their prior darker concepts, the 'Serendipity' music video is a vastly different sound from their other tracks. In fact, Jimin's smooth R&B vocals work well with the melodic and electronic nature of the instrumental.
The one aspect of the song that sticks out most is the gentle lyricism that Jimin so skillfully croons. Many ARMY would argue this is a song that BigHit should have given to the group's maknae, Jungkook, but Jimin's falsetto is seemingly perfect for the slow progression of the song. Pairing his vocal ability with his presence and airy nature of the video, ARMY everywhere should be excited to know that BTS is back!
All of BTS rap line has had solo comeback trailers for their upcoming albums, and Big Hit representatives state that Jimin's 'Serendipity' will be the only solo track on 'Love Yourself: Her.'

Each passing scene of the video has an astounding ethereal, otherworldly feel and Jimin's vocal prowess is highlighted as a powerful beginning to a new era for BTS as global music superstars. Jimin and the rest of BTS's irresistible charms continue to impress huge audiences across seas!