You hear a faint beeping sound coming from your phone telling you for the 10th time, that you really need to get up and start your morning. You probably won't make it to class on time. All that matters now is that you smell decent enough so that the person next to you won't frown and hope that your hair is left just the way you slept in it -- it's not. This is where your handy-dandy beanie comes into play. For many of us, beanies are just another way to cover up our mess from tossing and turning in bed, and for us to function throughout the day. 
However, these idols listed below have their beanie game on point. It is not just another quick fix for bed-heads or a lazy-way-out, but they show that beanies can also become a fashion statement. 
GOT7 BamBam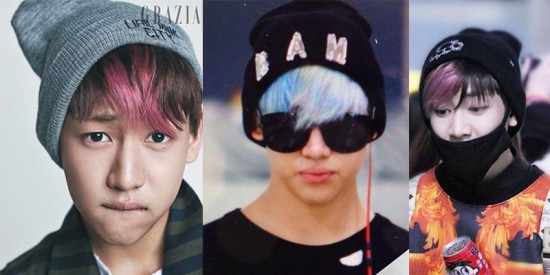 As the youngest of the GOT7 family, BamBam styles his beanie just like his personality: sweet and simple. I think that his whacky hair color combination is what completes his beanie look and gives him a little bit more edge to his rather soft look. His "Bam" beanie is also a nice touch to remind those who do not know his name just yet since he is a rookie idol right now. 

B1A4 Baro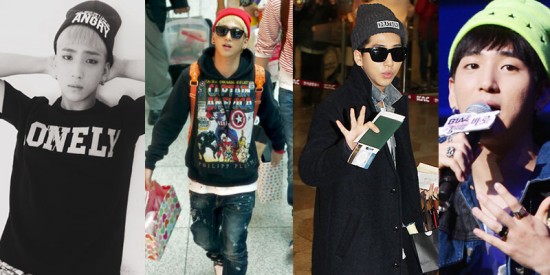 To be completly honest, Baro doesn't have the typical qualities that rappers usually have. He has a rather round-shaped face complemented by soft features; Baro has more of the honest image, especially after his role as Bingeurae in 'Reply 1994.' However, with just the right styling and a beanie as the cherry-on-top, Baro's hip hop persona can be brought out. 


BTOB's Ilhoon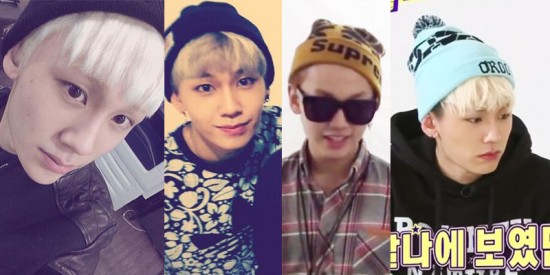 It's not about how to style the beanies for Ilhoon but about how comfortable he is on and off camera. He likes to wear his beanies from time to time probably when he doesn't think that his hair is up to par with his liking. I especially like his beanie styles when he pulls his hair back, revealing his sharp and pointy eyebrows and giving him that mischievous look. 

EXO's Xiumin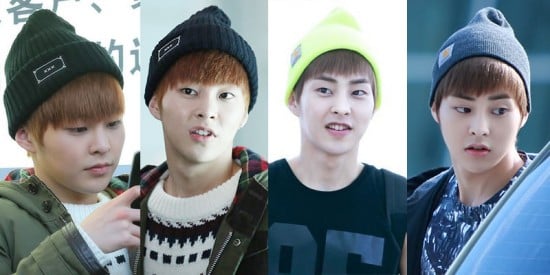 Xiumin's love for his beanies and his extensive beanie collection is probably well-known by all his EXO fans. He can be, majority of the times, seen wearing his beanies when he is off-stage and off-air. Although he looks absolutely adorable, I have to comment that when Xiumin wears his beanies, he reminds me of an abnormally good-looking elf. 


Big Bang's G-Dragon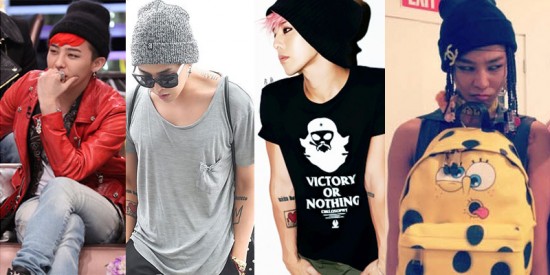 It wouldn't be a fashion feature if you left out the founder of Giyonchy, G-Dragon. G-Dragon makes sure that everything he wears is always on point and swagged out. 
Comfortable yet stylish, dressed down but still looking fresh. If you are looking for unique and new ways of styling your beanies, check out G-Dragon's beanie lookbook!
JYJ's Jaejoong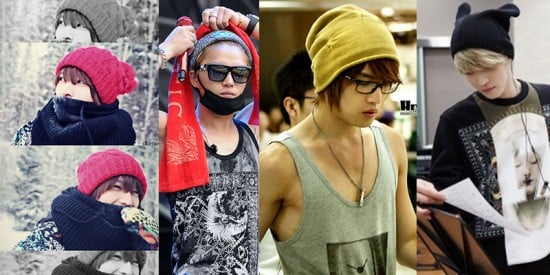 Jaejoong has always been known to have the ultimate face shape for a beanie. When he styles his beanies, he makes sure that it matches his whole outfit, not to mention his slim jawline, plump lips, and big, round eyes that pops with just a beanie. Side note: I actually started loving beanies after seeing Jaejoong wearing his slouchy, yellow beanie. 


B2ST's Kikwang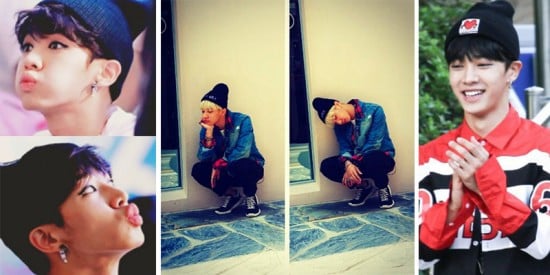 Adorable. Kikwang makes it onto the list of male idols who can rock a beanie not because he looks good in a beanie, necessarily, but because of how much he looks like a little child in one. He is already known to have contrasting body-to-face image, but by wearing a beanie, Kikwang surfaces his inner 10-year-old Kikwang (farthest left image for reference).


SHINee's Taemin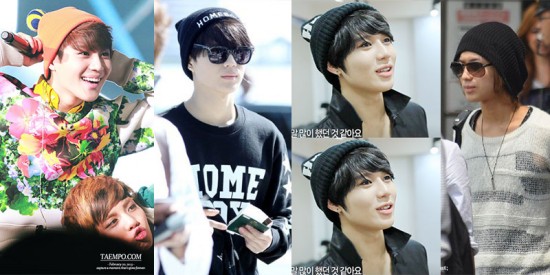 Taemin has various looks depending on the type of beanie he wears. Yes, he is incredibly captivating in all styles, but he goes from cute, to chic, to laid-back, to dressed-down all with just one accessory. I personally think that the orange beanie suits him the best because of the image that he shows on-stage. 


BTS' V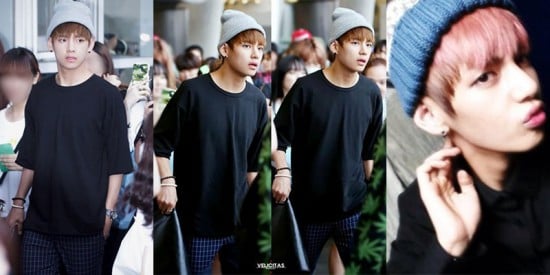 V has the boy-next-door look with a beanie. With just a plain black shirt and a grey beanie, he completes the ideal boyfriend look that many guys would die trying to achieve. V's beanie styling is plain and straightforward but very easy on the eyes. 


Block B's Zico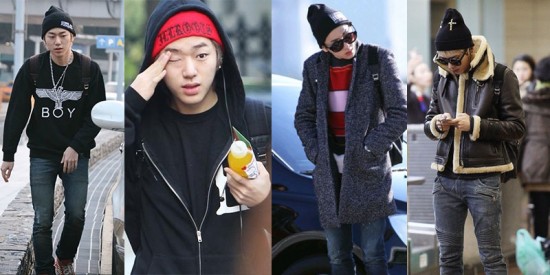 Not many people know of this but Zico has an amazing personal fashion sense. And he brings his A-game when it comes to styling his beanies and he looks so damn good in them, too! He doesn't just use his beanies to cover his bad bed hair, but he actually styles them in a way that complements the whole outfit. 
---
Did we miss anyone? Comment below on your favorite beanie-wearing idol is!