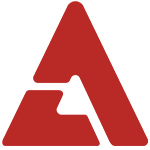 Defconn recalled a hilarious story on a recent episode of MBC's 'I Live Alone'.

He revealed, "When I had a trip in Vietnam, all the prices on items were so cheap, so one day I bought 30 cans of beer for 20,000 KRW (approximately $18 USD). At the end of the trip, I had a few cans leftover, so I decided to pack it together with my check-in luggage. However, the custom agents thought it was a liquid bomb. They thought I was a terrorist."

He made everyone burst into laughter when he revealed, "After that, from now on whenever I'm in customs, I take off my hat and sunglasses, trying to look as nice as possible."

Defconn always makes jokes about how his face makes him look so evil, and complains that once people get to know him, he's actually one of the nicest people around. A prime case of not judging a book by its cover.