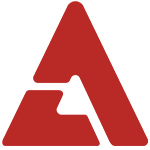 Psy revealed the secrets of his success to Harvard students.

1,000 students came out to hear Psy give his lecture at Harvard's Memorial Church. Recalling back to his four years at nearby Boston University where he studied management, he said, "Who could have known I'd come back to Boston after 14 years and lecture at Harvard? It's weird. I think that's why life is so beautiful. I gotta be humble. This doesn't happen to everybody."

He confessed, "During college, my nickname was 'WWF'. It's not World Wrestling Federation but stood for Withdrawal, Withdrawal, and Fail." He also shared humorous stories of trying to obtain medicine for his stomach with his limited English and only knowing a few words such as 'taxi' and 'bus'.

On the success of "Gangnam Style", he said, "It was like an accident, and it doesn't happen often. The reason why people all over the world like me even though I'm not good looking nor fit is because I'm fun. I'm happy and surprised that even though people don't know Korean, they enjoy my music and my performances. I can't say I am the best, but I can say that I've tried my best for the last 13 years as an artist."