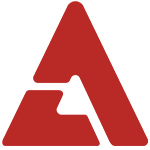 Wonder Girls' Yubin took a dive into the pool of acting in the OCN drama 'The Virus' and opened up about her acting debut.

Yubin shared, "As much as this is my first time acting, I think I feel a lot of regret. I feel like I could've done better somehow. It's like how a singer feels regret when he or she finish promoting an album. As much as this is my first production, I have a lot of affection for it. It was even more meaningful because I was able to learn directly by listening [to a lot of advice] and seeing many things. At first, I was scared and had worries on whether I'll be able to do well. But after we began filming, thanks to the director, sunbaenims, and staff who took care of me so well, I was able to enjoy filming more than I expected to."

"Because it's my first time acting, I was lacking in many areas so I am really thankful to Uhm Ki Joon sunbaenim who played the team leader and the many sunbaenims in my team who always helped me. I feel lucky to film my first production with such good sunbaenims. I remember the last scene where chief Lee Myung Hyun (Uhm Ki Joon) was discovered to be a spy, and getting arrested by Kim Hyung Sa nim. Because I always did scenes in the inside room of the crisis task force, it felt weird also doing a scene where I walk in the corridor. Because I'm an IT specialist, all my scenes were in front of the computer [laughs]."

'My first production, 'The Virus', in which I got to work with good people is very meaningful to me. It will probably be a production I will never forget. I want to show myself improving little by little in the future."

Choi Young Soo PD also praised Yubin's acting skills, "I was satisfied at her acting which surpassed my expectations. She is 100 points of out 100.".

Howdo you think she did in her first acting role?