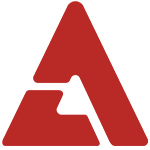 Lee Seung Gi showed fans that you've got to really dig in to enjoy chicken to the fullest.

'Book of the House of Gu' released still cuts of the actor devouring a chicken meal during one of the filming sessions. Since the singer-turned-actor had lost weight and had been strictly maintaining his diet to accurately portray his character on set, he seems to have been glad to take this opportunity to feast.

As soon as filming started, he gripped the chicken pieces in his hands and started to eat away, which made the filming staff hungry according to those on set.

PD Park Tae Young said, "Lee Seung Gi is doing his best no matter which scene. Because of the delicious way he ate his food, the entire set had fun. He's a source of energy that gives laughter everywhere."

Are you enjoying this drama?