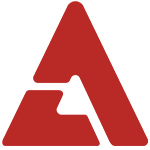 Rising star Kim Woo Bin is in discussion to join the star-studded cast including Lee Min Ho and Park Shin Hye in the upcoming SBS drama, 'Heirs'!

As mentioned before, 'Heirs' will be a 20-episode drama and has already piqued the interest of fans with the reveal of its top-notch writer and director, Kim Eun Sook and Kang Shin Hyo PD. Kim Woo Bin has already worked with writer Kim Eun Sook before on 'Gentlemen's Class' so this will be her second work he's been cast for. He and the drama production team are currently working out the details before the finalization, so if everything goes smoothly, we should be seeing him alongside others in the program!

'Heirs' will focus on the story of wealthy high school students and their roller coaster ride of love and friendship, and is set to premiere this October!