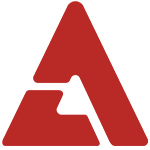 Their new SBS drama may be called 'Ugly Alert', but we all know co-stars Kang So Ra and Lim Joo Hwan are far, far from ugly!

'Ugly Alert' unveiled the still cut of Kang So Ra and Lim Joo Hwan, raising curiosity about what sort of romance will take place between the two stars. Kang So Ra, who revealed she worked on building up a more mature image for this drama and improved her posture, looked more compatible than ever with Lim Joo Hwan, who is also known for his perfect proportions.

A representative commented, "Both stars have glowing complexions and lean figures so they're images in the pictorial are refreshing."

'Ugly Alert' stars Kang So Ra, Lim Joo Hwan, Shin So Yool, Choi Jae Joon, Kim Young Hoon, Hyun Woo, AOA's Seolhyun, and more, and will start airing on the 20th.