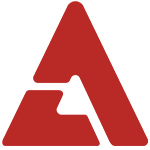 HaHa and Byul may be Korean by blood but they have Jamaican pride in spirit!

HaHa shared on his Twitter, "Yah man! Rasta Paradise! Finally Go Eun~ Became poisoned by Jamaica! Reggae couple~ Everyone, please show your love for reggae. Korean reggae fighting."

HaHa and Byul are seen proudly showing off their Jamaican pride while donning their couple tracksuits labeled with the colorful yellow, green and black flag.

HaHa not only seemed to have 'poisoned' his wife with reggae pride, but his house as well! Knowing HaHa's love for reggae, the first words that come out of their soon-to-be newborn's mouth might just be "Yah man!"