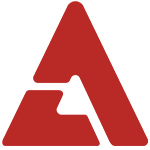 2PM's Taecyeon and Gui Gui are all smiles as they enjoy the newlywed stage of their onscreen marriage for 'We Got Married Global'

The adorable Gui Gui updated her Weibo on the 11th writing, "Did you watch it? Did you watch it?", as she shared a snapshot of her and prince charming, Taecyeon, looking like a picture-perfect couple.

However, despite looking positively happy in the photo, she and Taecyeon will apparently suffer from an awkward moment in the upcoming episode when they differ in their response to MBLAQ's G.O's question. During the recording of the episode coming up, G.O asked, "You guys are currently in a faux-marriage, but do you want to date in real life?". While Taecyeon responded "Yes", Gui Gui had blurted out "No".

Find out why Gui Gui said no and how Taecyeon responded by watching the episode airing on the 12th!