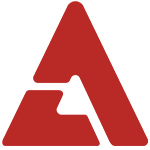 G-Dragon successfully wrapped up his two-day concert in Taiwan in front of 26,000 fans at the Taipei Arena on the 10th.

He had fans jumping up and down for two hours as he sang a total of 20 songs, including "Heartbreaker", "MichiGO", "One of A Kind", and more. Fellow Big Bang member Taeyang also showed his support as a guest performer and sang "Bad Boy" with G-Dragon as well as his own solo hits.

The Big Bang leader recently kicked off his solo world tour, 'G-DRAGON 2013 WORLD TOUR : ONE OF A KIND', at Seoul in March, and he's visiting 13 cities across 8 countries for a total of 26 concerts in front of 550,000 fans. He'll move onto Hong Kong to perform at the AsiaWorld-Expo on the 17th and 18th.

G-Dragon has also received a platinum commemorative plaque in honor of his album 'One of A Kind' hitting platinum in Taiwan with over 10,000 albums sold.

Congrats to G-Dragon!