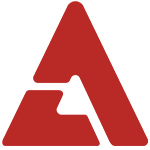 Welcome friends to yet another enthralling episode of K-pop's most exciting and anticipated column (at least in my mind), Confessions of an Uncle Fan. Last week I went on a bit of a YG Entertainment tangent because of a bunch of interesting items coming out of the company but this week I'll try to even things out a bit more. We'll get into the comeback of another old school idol singer, what the deal with T-ara N4 and Chris Brown is, and the curse that is Girl's Generation members and the first pitch. Things are going to get fun so let's get started.


Cool Things of the Week
The Return of Seo In Young
Most K-pop fans probably know
Seo In Young
as the hip shaking
Jewelry
member or as a high heel loving fashionista but what many people may not know is that Seo In Young has a really good and surprisingly rich singing voice. The first time I heard her "sing" was when she was a member of the revamped '
Ya Shim Man Man
' show and in one episode, she covered
Lee Eun Mi's
"
I Have a Lover
" (I can't find the clip on YouTube anymore so if anyone knows what I'm talking about, share it in the comments) and it totally blew me away because I had no idea she could sing like that. So when I saw that she would be ditching the dance beats and show off her ballad prowess once again with the single "
Let's Break Up
" for impending comeback, my interest spiked and I'm just waiting like everyone else for her return.
Chris Brown + T-ara N4 = How Did This Happen?
I just read that
T-ara
trainee
Dani
somehow knows
Chris Brown
and they met up at a radio event in Cali and she introduced him to
T-ara N4's
new single "
Countryside Life
". Apparently he liked it so much he invited the girls to LA to meet with him and talk potential future projects. That in and of itself is random but what I find even more random is how Dani knows Chris Brown in the first place! I mean, am I the only one who wants to know more about that story rather than some visit to LA? If you have the scoop on how they know each other, fill me in because I find the whole thing quite fascinating.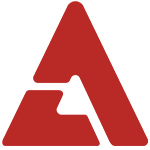 Oops, Tiffany's ceremonial first pitch
Girl's Generation
has a mixed legacy when it comes to throwing out the ceremonial first pitches at baseball games. When
Yuri
did it, she did this
Juan Marichel
high leg kick and did a pretty good job with it. When it was
Jessica's
turn, she infamously handed in one of the worst first pitches ever and made international news including a mention on the popular
ESPN
shows '
PTI
' and '
Sportscenter'
. So when I heard Tiffany was going to be doing the first pitch honors at a Dodgers game with newly acquired pitcher
Ryu Hyun Jin
, I was interested to see how she would do. Well... it was pretty bad but hey, she did her best right?. Maybe
SM
should hire a pitching coach to help these girls out from time to time.
Park Si Hoo Sexual Assault Case
What an ugly situation for everyone. If you haven't been following, actor
Park Si Hoo
had been sued for sexual assault by a female trainee from his company but just recently, the female plaintiff dropped her suit against the actor and he in turn dropped his counter suit. Who knows why she made that decision but this case underscores the sometimes seedy and unscrupulous shadow world of the entertainment industry. I'm not going to judge this guy or the female trainee because I have no clue what really went down but something had to have happened, whether consensual or not, and it's just unfortunate. I hope both people can comeback from this but it's going to be a tough road.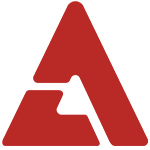 The Taeyeon Experiment
Each week I will post a picture from Taeyeon's Instagram feed in the hopes that one day she will post a picture of reading this column.
See #1 in "My Top 5 Current Girl Groupers" below.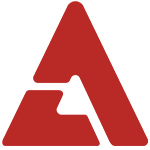 Photo/.Gif/Video of the Week
With the impending release of
Lee Hyori's
new album '
Monochrome
' , I thought we could take a trip down memory lane with some vintage Lee Hyori back in the
Fin.K.L
days. It's hard to explain just how popular she was back then... I do miss the good ole days.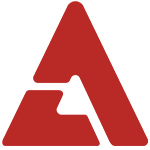 *Send your favorite pics/.gifs/videos to KpopUncleFan@gmail.com or tweet them to @KpopUncleFan.
The Uncle Fan Mailbag
I mean, I think so.
"Can Taeyeon read English?"
-leadja2pmforever
I guess this is in response to the
Taeyeon Experiment
section and whether or not Taeyeon could actually read what I'm writing if by some miracle she stumbled across is. Well, she seems to post a lot in English on Instagram and from what I've read, her English is much more advanced than I thought it would be. Plus she's a part of the
SM
machine which teaches foreign languages so I think we're good there.
Good enough for me.
"YOU suck... but the Cool Things of the Week were cool."
-LooL
My Top 5 Current Girl Groupers
Taeyeon
- I totally forgot she was the voice of
Margot
in the Korean version of the movie '
Despicable Me
' and '
Despicable Me 2
'. How cool is that?
Ahreum
-
T-ara N4
was on the show
'Beatles Code
' and other than all the crying over the whole bullying controversy thing, Ahreum stole the show. The girl is hilarious and totally fun.
Minah
- Back on the list after her spectacular fall on 'Star King' this past weekend. Love her or hate her, one thing that everyone can agree on is that she's definitely a good sport.
BoA
- Still updating her fans from Italy and adding some culture to Instagram.
Younha
- I wouldn't say Younha is underrated, at least not anymore with her stint on the show '
I Am a Singer
', but she hasn't had the broad commercial success that some of her contemporaries have had. Her latest EP '
Just Listen
' is pretty darn good, so everyone needs to check it out.
Song of the Week
Speaking of
Younha's
new album, one of the songs on it, "
One Fine Day
" was written by Mr. Rock himself, 
Yoon Do Hyun,
and she performed it this past week on the '
Yoo Hee Yeol's Sketchbook
' program. I actually can hear the Yoon Do Hyuness in the song but sounds great with Younha as well.
That's it for this week but see you back here next week, same place, same time.