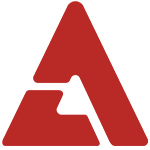 Yenny will be revealing her self-composed song!

She's participating in the 'picnic live' project, 'Sound Scenery' where she's collaborating with the indie band Monni. They practiced over a month together for the collaboration, and on the stage, they'll be revealing Yenny's self-composed "You're In Me" for the very first time.

Yenny's self-composed songs have been included in the Wonder Girls' albums, so her talent has already been confirmed. The song talks about the love between a man and a woman, and it's the first duet song Yenny's ever made.

Monni vocalist Kim Shin Yi said, "When I heard the demo version at first, I couldn't believe Yenny composed it. Since she's an idol, I thought she'd only be limited to being a good performer, but I was surprised at her emotions conveyed in the song."