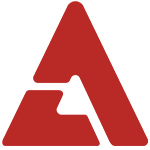 Actress Kim Ok Bin and Huh Jae Hoon (former member of the rock band Schizo) have announced their breakup after a two and a half year relationship.

A representative revealed, "The two were on good terms but became they were unable to meet due to their busy schedules, they naturally drifted apart and broke up." Another representative stated, "Kim Ok Bin was focused on production work while Huh Jae Hoon retired from his career as a musician, and the two of them had less opportunities to contact each other." It was also revealed that Huh Jae Joon retired from his music career last year and is currently working as a resident in a hospital.

Kim Ok Bin and Huh Jae Hoon previously announced their relationship back in August 2011. The two seemed to have fallen in love through their common interests in rock and soul music, and even publicly shared a kiss on stage at the Pentaport Rock Festival.

Kim Ok Bin is currently starring in the upcoming film 'Minority Opinion' which is set to premiere next year.