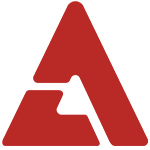 Fans are already looking forward to the sequel of 'Reply 1997', which swept the nation last year!

There are numerous rumors about season 2 already, and one popular tidbit is that the new season will be centered around basketball. However, cable channel tvN reported, "There is nothing that is confirmed. Currently, the staff of 'Reply 1997' season 2 is collecting data that would resonate with memories. The basketball story seems to have come up while the data was being collected. The staff is currently talking to people about the sports and culture popular in 1990, and some of the people that they contacted are the fan club members of basketball stars."

He added, "Season 1's PD Shin Won Ho and writer Lee Woo Jung are working on season 2 of 'Reply 1997'. It'll air in the second half of this year. Right now, it's hard to say anything is confirmed as season 2's main theme. Various songs, movies, dramas, and sports were popular in the 90s. There is nothing confirmed on what the staff will choose to make the drama with. The staff are also flustered because people are saying it's been confirmed as basketball when we don't even have the synopsis for season 2."

How does a 'Reply 1997' about sports sound?