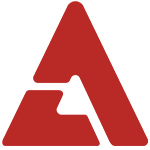 Although it still seems surreal to many fans, TaeTiSeo (Taeyeon, Tiffany, and Seohyun) officially left their MC positions on the April 13th broadcast of 'Music Core' and made sure to give their farewell greetings to viewers.

Seohyun asked fans not to forget about them and shared, "I think it's really time now to give our farewell greeting. I was very happy as an MC during the past year and two months. I thank the staff members who gave me unforgettable, beautiful memories. Please don't forget about us. We will appear in your dreams."

Tiffany shared, "During the six years that we've promoted as Girls' Generation, I was an MC here for four of those years. I thank everyone and all the fans that supported me for these four years. Also thanks to my former Music Core MC partner Yuri. When there's an end, there's also a new beginning. We're going to be an even better Girls' Generation, please wait for us. I love you." Taeyeon also shared, "I feel the same way as the other two members. I made many good memories thanks to all of you. Thank you."

TaeTiSeo then bid farewell with a special stage of "Goodbye, Hello" off their first mini-album 'Twinkle'.

Noh Hong Chul, SHINee's Minho, and Kim So Hyun will be the new MCs on the show starting next week on the 20th.