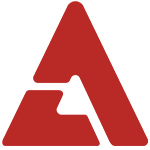 Se7en will be serving as a regular soldier rather than a celebrity recruit.

YG Entertainment recently stated, "Se7en is wrapping up his basic training, and he will be be placed in the 135th infantry division."

According to the label, Se7en has been placed as a regular rifleman. When he finishes his training on the 26th, he'll be moving into his division and spend the rest of his 21 months of army service not as a celebrity recruit but as a regular soldier.

Se7en had enlisted in the army to the 306th reserve back on March 19, and then had moved to the 8th division's new recruit training center. He's almost finished with his 5 week basic training period.