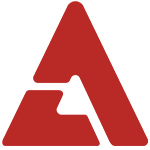 Park Bo Young couldn't help but tear up after seeing the video message her fellow actors sent her.

On the 12th, the 'Laws of the Jungle' staff gave the cast a present - a video containing messages from their friends. Cha Tae Hyun cheered Park Bo Young on with the message, "I'm half worried and half looking forward to her appearance. I hope she does well." He then talked to Kim Byung Man and said, "You should receive the Entertainment Daesang. But I really can't seem to contact you. I wish we could meet up. Please take care of Park Bo Young."

Lee Kwang Soo also appeared with Kim Ki Bang and said, "Bo Young, just be healthy when you come back. When you come back, we'll buy you a lot of good food. You don't let people know even when you're tired, so I hope you make good memories this time too."

She cried hearing her friends' warm words and their caring thoughts for her. Hopefully, the cast will be safe throughout the rest of the season!