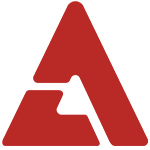 Dara shared a photo of the witty wreath 2NE1 sent to their YG Entertainment labelmate Psy.

On April 13th, Dara uploaded the photo above onto her personal Twitter with the message, "Once again, early attendance today. Let's have some fun tonight at Sangam! I'm going to wear my sneakers."

2NE1 sent a flower wreath to Psy to congratulate him on his concert, and their message combined the lyrics from Psy's new song "Gentleman" and 2NE1's "I Am the Best". They wrote, "Oppa, I wonder if you know or don't know why you're the best." The group then signed it as, "From Gentlegirls."

On another note, Psy's concert 'Happening' is going on right now!