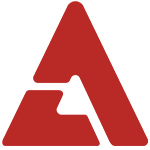 2AM's Jinwoon and Go Jun Hee got a little too honest for each other's comfort on the April 6th episode of 'We Got Married'.

While on a break from the others during a group outing, Go Jun Hee suddenly commented, "Jo Jung Chi oppa has charm. Every woman has different tastes, but I prefer guys with monolids (no double eyelids). It looks more sexy."

She went on, "During an interview, my husband said his ideal type is Lee Min Jung. He said his ideal type hasn't changed," giving Jinwoon a scary stare. Go Jun Hee added, "I said I have a different ideal type too. It's Kwon Sang Woo sunbae."

The actress was especially upset about the fact that Jinwoon mentioned he avoided Lee Min Jung because he was too shy to meet her. Go Jun Hee said, "But you met me right away," expressing jealousy.

She then decided to make Jinwoon jealous by praising Kwon Sang Woo's back muscles.