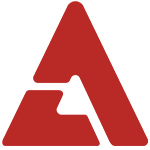 Singer Baek Ji Young and her actor boyfriend Jung Suk Won have both denied rumors of a breakup.

Baek Ji Young's label said, "We think that rumors of their breakup came up after certain parts of the 'Thank You' episode that Baek Ji Young was a guest on. This is because of exaggeration. They're still dating fine."

Jung Suk Won's agency also commented, "We think the rumors that they broke up have come up after the 'Thank You' broadcast. However, they haven't changed at all from the beginning, and they're still dating."

The pair have been dating since 2011, but her recent statement on a variety show, "I don't have any plans [to get married]. The direction he looks at and the direction I look at are slightly different. I can't wait forever, but right now, I don't have any plans," fueled breakup rumors.