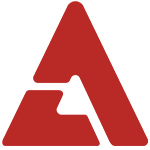 Attention all ELF! Super Junior Eunhyuk's Twitter account has been hacked!

Eunhyuk confirmed the hacking on his Twitter, sharing, "My account got hacked. No wonder last time a mention I didn't write got posted and deleted... And communicating with Heechul, who doesn't even have Twitter? Who's doing was that? That is really impressive."

MBC radio show 'Shimshimtapa's Son Han Suh PD also found Eunhyuk's Twitter to be acting funny. He posted, "Eunhyuk's Twitter also came on and off my Twitter... Come visit 'Shimshimtapa'." Eunhyuk replied, "I did that?? I haven't gone on Twitter for two weeks. What did I do? This, this is serious."

This isn't the first time that a celebrity's Twitter account has been hacked. Hopefully, everything gets resolved soon!