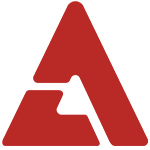 White Day is supposed to be a day when boys gift candy to girls, but Girl's Day broke the rules by presenting eye candy to their fan boys.

Girl's Day shared, "The teaser for Girl's Day's first full-length album 'Expectation' will be unveiled soon!! Please anticipate it!! keke This is a present(?!) koo koo..Use it as your desktop wallpaper keke >.<." Minah was also recently spotted looking cute with her new short hairstyle.

Stay tuned for the release of 'Expectation' on White Day, March 14th! Check out the teaser video below in the meantime.