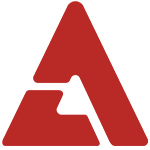 With a beautiful girlfriend and an incredibly successful career in Korea and Hollywood, Lee Byung Hun seems like the last candidate for depression.

However, on 'Healing Camp', he revealed that he still suffered from symptoms of depression and anxiety. Lee Byung Hun said, "Even now when I'm somewhere unfamiliar, I have a panic attack." He revealed that after his father passed away, he paid off his family's debts himself.

He stated, "After I paid off the debts, the drama 'Beautiful Days' wrapped up. It was a very popular drama. I paid off all the debts and my drama was loved, but suddenly I felt like I was locked in a place as small as a bathroom by myself. I was told [later on] it was depression. Depression apparently comes after the hardest point passes. I didn't know what it was back then, so I thought I was deathly sick. I felt like I was dying each moment."

"For two months, it was really hard. People who haven't gone through it don't know. As soon as you wake up, you think, 'Why did I open my eyes?', because you are the happiest when you are asleep. I used to wonder if I could go on for one more minute. I was so tired that I kept counting the seconds. After my depression, I developed a panic disorder."

Lee Byung Hun confessed that he was still suffering from anxiety, saying, "I took medication, but sometimes it comes when I'm in front of a lot of people. When I'm acting, it's fine, but when I go to [award] ceremonies or fan meetings, I'm terrified."

Still, the hosts noticed that the actor smiles through all of his press conferences and always has a bright grin for his fans.