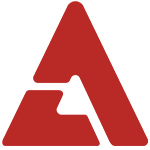 The latest episode of 'Running Man' saw the cast and crew transported back in time to wage battle to find and capture, in 'Legend of Zelda' fashion, the 'Master Sword'!

Themed as a prequel to the previous two episodes in Hanoi and Macau, the sword granted a special power to its current holder.

Dressed in traditional ao dai, the cast members - with guests Lee Dong Wook and Han Hye Jin - fought over the rights to gain power over the Master Sword, with HaHa taking the initial power to freeze anyone in time. However, as the game progressed, different cast members took control over the sword, wielding different powers.

The final winner was 'ace' Song Ji Hyo, who took advantage of the similar color of her clothes to the extras to blend into the landscape and extract a win against her final opponent, Han Hye Jin.

Although Song Ji Hyo was the winner, her sword was split apart into different pieces and scattered all over Asia, setting the stage for the future - and the previous Hanoi and Macau episodes of 'Running Man'.

Check out the full episode below!