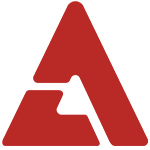 Two SS501 members, Kim Kyu Jong and Kim Hyung Jun, met up after a concert to celebrate the successful performance by the group's youngest member.

"Our youngest Junnie concert was so fun, but my throat hurts from yelling so much from the second floor," Kim Kyu Jong posted to his Twitter earlier today. "Junnie is the best. I love you. And YS album is coming out soon! The songs are awesome. Hooray for Young Saeng hyung."

Casually draping their arms over each other, the SS501 brothers prove that their long-lasting friendship hasn't gone away.

Kim Hyung Jun has just wrapped up his solo concert, "THE FIRST", playing to sold-out crowds at Seoul's Olympic Park.