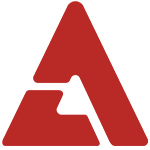 Fans might be seeing a lot more of Son Dam Bi on the small screen. The singer, who previously made her debut as an actress and MC, is now in talks to star in a new drama!

Several media outlets reported that Son Dam Bi had been cast for a role in the upcoming MBC drama 'Gold, Appear!' ('I Summon You, Gold!'), but her agency Pledis Entertainment denied the rumors, stating that they're still reviewing the offer.

Son Dam Bi's camp stated, "Her casting for 'Gold, Appear!' has not been confirmed yet. We are reviewing her next production, and we only received the casting offer so far."

In other news, her beauty show 'Son Dam Bi's Beautiful Days' will premiere on the 14th at 11PM KST on MBC Music!