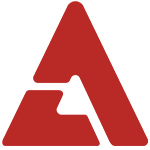 In a recent interview, Lee Seung Gi revealed that he lost 3 kgs (6.6 lbs) for his new role in 'Book of the House of Gu'!

He revealed, "I decided to act in the drama because I trusted the writer. I took special action lessons and also worked on my horseback riding so I could get close to my character." In the drama, he plays the role of a half human, half beast (nine tailed fox). This is his first drama in 10 months since he least appeared on 'The King 2 Hearts'.

It's also his first historical drama, and when he was asked about it, he said, "I was worried if I would be able to do well, since when people think of historical dramas, they have a set frame in mind. I couldn't do my hair the way I wanted, and even my clothes would be limited, so I was worried. But the staff prepared everything so well that I think I'm getting close to my character."

When asked about how he got thinner, he said, "I tried to look like my character in terms of physical appearance as well. I wanted to look agile, so I practiced action and attended action school. I lost 3 kgs as well. For this drama, I want to be the character, not Lee Seung Gi."

On his co-star Suzy, he said, "She's a bright person that bounces everywhere. She's the first opposite actress I'm working with that's younger than me. The energy of a 20 year old Suzy will be a big help while we film."