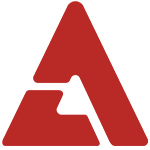 Lee Seung Gi has retaken his throne as the king of CFs!

Since October of last year, Lee Seung Gi had placed #1 on a CF model ranking list conducted by Korea CM Research Lab. However, in January, his top spot was taken over by Kim Tae Hee. In fact, Lee Seung Gi dropped down to #3 on the list. The lab reasoned, "It's because most of the CM brands that he featured in did not have any significant ads in January."

However, he has taken back the top spot in February, with Song Joong Ki coming in at second. Psy was ranked #3 while Kim Tae Hee dropped down to #6.