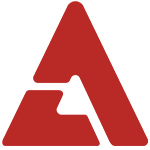 Fan girls all over the world! Get ready to grab your tickets because the heartthrob actor Lee Min Ho has just announced a 10-city tour!

His agency revealed, "Lee Min Ho's special album will be released worldwide. He will kick off his live tour late May in Korea, and then travel to China, Japan, Taiwan, Thailand, Philippines, and more and wrap up in July."

"This album is not intended for his debut as a singer but rather for fan service. This is a response to the countless number of requests from fans from Korea and beyond and took two years to prepare, and was created into a high quality special album... Following the popularity of 'Boys Over Flowers' and 'City Hunter', we are receiving love calls from South America, the Middle East, and Europe. Lee Min Ho will show his singing ability, true feelings, and charms through his slightly husky voice filled with emotion for the album."

Judging by this statement, it seems there may be plans of the actor visiting coutries outside of Asia as well! It's not clear if that will be happening with this specific tour, but we'll have to keep our hopes up!

Lee Min Ho shared, "My goal is to only become an outstanding actor. Making a debut as a singer is beyond my abilities. But I prepared this as a small present to repay my supportive fans."