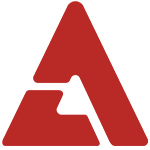 Actress Shin Min Ah decided to take a break from her busy schedule to watch her friend Jung Sun Ah's musical.

The photo above was recently shared on Seensee Company's official Twitter page along with the post, "There were rumors of the D-Cube seating area gleaming yesterday?! Actress Shin Min Ah, who was invited by Sun Ah Amneris, came to watch the musical 'Aida' :) A picture of two girls with great beauty."

Shin Min Ah had paid a visit to Jung Sun Ah in the dressing room of the musical 'Aida', for which the musical actress is currently plunged into her role as 'Amneris'.

The musical 'Aida' will run until April 28th at the D-Cube Art Center in Seoul, so make sure to check it out if you happen to be in Korea!