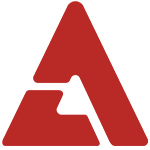 'Super rookie' Lee Hi, who recently came back with "It's Over", expressed her happiness with current agency, YG Entertainment, and its CEO, Yang Hyun Suk.

In a recent interview with OSEN, she gushed about the benefits. "I really don't have a single thing to be unhappy about with my agency," she said. "He [Yang Hyun Suk] cares a lot about me. He always tells me to do things this way, or that way, so he eliminates a lot of the hard things about being a soloist. He's like a father."

The only thing worrying her is how to improve. "I don't have anything on my mind, except what kind of image I'll be showing next time. I'm very happy."

However, she still suffers from the traditional teenage blues. "Everyone tells me I've gotten prettier, but I haven't had any calls from boys so far," she confessed. "My friends are also somewhat detached, so they just wish me good luck, but don't really contact me often."